Tech APP helps you manage user codes on you customers' systems. In this section, you'll learn how to add, edit, and delete user codes.
Default User Codes
WARNING: To protect customer security, DMP strongly recommends changing the default user code after installation is complete.
Before XR v193 and XT/COM v194
The default user code is 99.
For XR Series v193 or XT/COM Series v194 and Higher
Panels ship with a unique 4-digit master code on the serial number label in parentheses next to the serial number. The code can be modified or deleted in panel programming. To revert the default code to 99, use a programming keypad and go to the Initialization menu, then select Clear All Codes.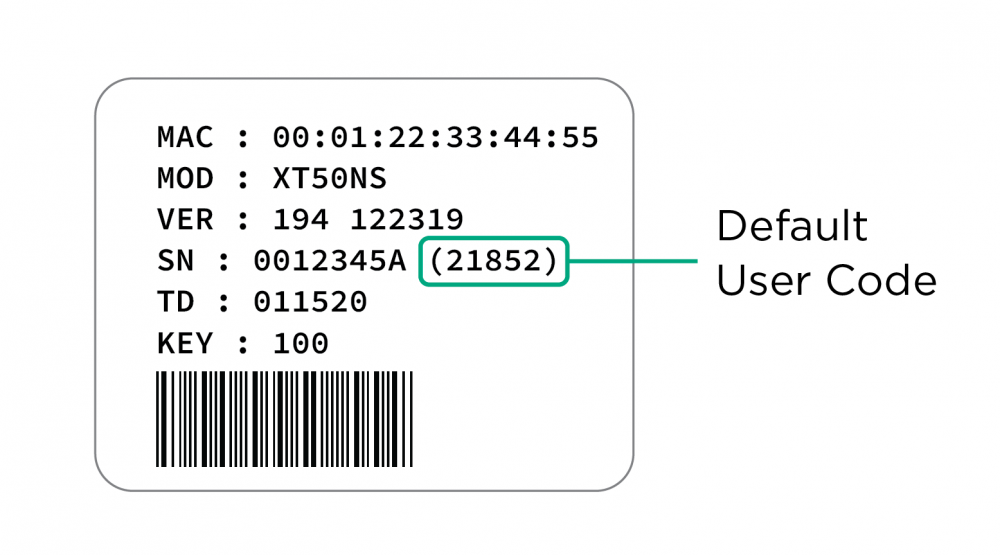 © Digital Monitoring Products, Inc.